Chiropractor in Boise | Dr. Mick Tiegs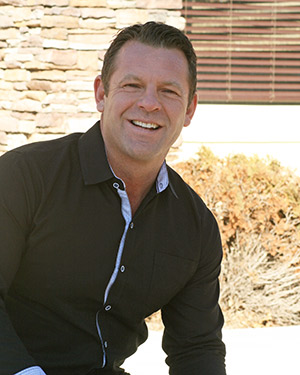 I Grew Up With Chiropractic Care
"Maybe It Will Go Away", these might be the 5 most dangerous words to your health. Don't Wait– Get help today with Chiropractic. Chiropractic adjustments help thousands of people everyday. Not only do adjustments help relieve pain, but chiropractic adjustments are stepping stones to rehabilitating your spine so you will be less likely to suffer in the future.
I chose to be a chiropractor because my family utilized chiropractors all through my childhood. My family would go to chiropractors for the usual back and neck pain as well as health maintenance. Throughout junior high and high school I would see my chiropractor regularly for acute problems as well as maintenance check-ups to keep my body healthy- I am very fortunate now to be able to take care of my family, kids, and friends.
I graduated from Boise State in pre-med studies and then completed chiropractic college in Portland, Oregon at Western States Chiropractic College in 1995. Many people don't realize that Chiropractic College is 4 years, that is after the 3-4 years of undergraduate school for a total of 7-8 years of college. Since graduating, many of my post-graduate studies have been concentrated on whiplash and motor vehicle injuries. Chiropractic care is a unique discipline that focuses on healing and improving spinal function, this is especially important following a trauma.
Personally
Chiropractic is not just my profession it's my lifestyle. I believe that a healthy lifestyle should not only include regular adjustments (I get adjusted at least every other week), but should involve healthy eating habits, regular workouts or walks, drinking plenty of water and keeping a positive outlook on life.
Thanks for visiting our site.  Call Northside Chiropractic today to begin care!  (208) 331-3100