Boise Chiropractor Rook S. Torres, B.S., D.C., C.C.E.P.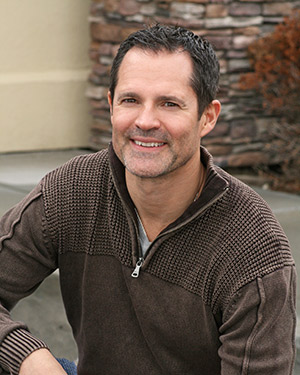 Doctor of Chiropractic Wellness Coach
Personal
Dr. Torres grew up in beautiful Boise, Idaho. He graduated from Boise High School and attended Boise State University. He has 2 amazing children!
When I was a kid my dad worked in management for a major insurance company. Years later, he became self-employed and I distinctly remember the relief in his voice when he said, 'finally, I fear no man! Rook, I never want you to have to fear a boss.' Those words stuck with me. Naturally, this helped me tremendously in choosing my doctoral education and career as a chiropractor (and also created some of my biggest challenges haha!). As a self-employed entrepreneur since my little lawn business at age 12, to practicing chiropractic for almost 20 years, and now starting a software & online education company in optometry, being independent has always been critically important to me. My vision is to give back by helping independent business owners, like myself, thrive so they can support their communities through caring for people, employing people and giving back."
Education
Dr. Torres graduated from Life University in Marietta, Georgia with two degrees, a Bachelor of Science in Nutrition and Doctor of Chiropractic.
Qualifications
He is licensed in the state of Idaho. He loves to empower people to take charge of their health by speaking to local groups and conventions.
Completed 8.5 year Bachelor of Science in Nutrition and Doctor of Chiropractic degree education in 6 years.
Graduated with doctorate degree at age 23.
Diplomate Degree in Extremity care: C.C.E.P. Certified Chiropractic Extremity Practitioner.
Certified in Webster's In-Utero Constraint Technique.
2007-Certified ProAdjuster Chiropractor (only 4000 world wide).
100% success turning breech babies.
First clinic, ChiroStrategy Chiropractic began operating in early 2002.
Has seen over thousands of patient cases.
Cared for over 100,000 office visits, consults, adjustments, etc.
Success rate over 98 percent in patient reported clinical outcomes.
Clinical expertise in care for pediatrics, pregnancy, biomechanical kinetic chain function, sports (professional and recreational).
Specialize in Lifestyle Wellness education (Physical, Bio-chemical and Psychological well being).
2003 – Helped beta test The Creating Wellness System (one of only 6 doctors nationwide asked to help in testing).
Certified Wellness Coach by the Creating Wellness Alliance.
National TV appearance on QVC for fitness product.
Local news appearances for KTVB (Jamie Grey, childhood vaccines, June 2012).
Accomplished public speaker.
Presented to dozens of local businesses, groups, clubs, and organizations on various lifestyle wellness principles.
Taught continuing education to over 90 nurses at St. Luke's Hospital in Boise, ID 2009.
Author of 4 books and over a dozen original lectures.
Don't wait! Contact Northside Chiropractic today to get started with care.
Dr Rook is awesome & the staff is wonderful! ~ Mary S.