Meet the Northside Chiropractic Massage Therapists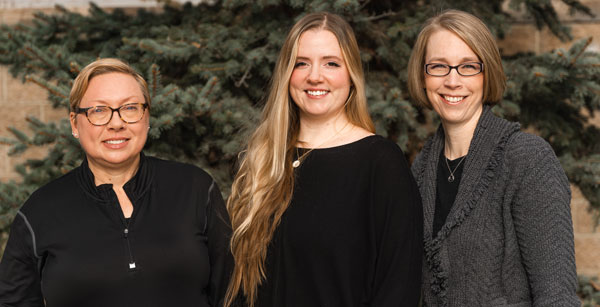 McKenzie Mouser
Licensed Massage Therapist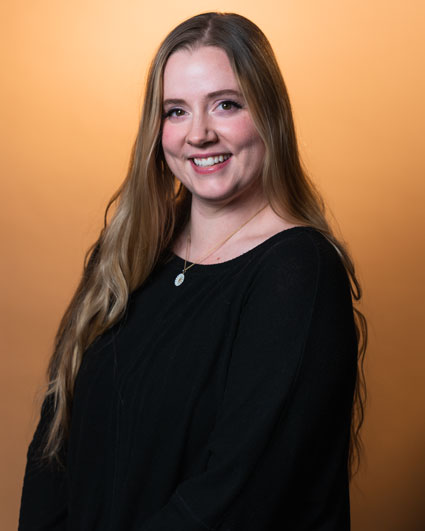 My practice is centered around facilitating healing and restoring balance to the body.
Incorporating a combination of modalities allows me to tailor each session to the specific needs of the individual.
While a lot can be improved during a massage, much can be accomplished at home. By educating my clients with stretching techniques, tips to improve and correct posture, and practical ways to integrate these into their life, they leave equipped to make positive changes last.
My life in massage began six years ago at the Everest Institute in Portland Oregon, where I practiced for three years before moving back to Boise in 2016. Working mainly in Chiropractic has fed my passion to help clients who suffer from chronic headaches, functional imbalances from desk jobs, and rehabilitation from injuries old and new. My clientele range from grade school athletes to gardening seniors.
I love meeting and connecting with new people, and welcome all who are looking for relief from chronic pain and daily stress through massage therapy.
Swedish
Deep Tissue
Trigger Point Therapy
Myofascial Release
Table Top Thai
Cupping

Susan Houston
Licensed Massage Therapist
Hello, I'm Susan Houston a Licensed Massage Therapist here in Idaho and Arizona.
My passion for massage started with my late husband and the desire to help him find relief from chronic pain associated with Thoracic Outlet Syndrome. I wanted to be able to help relieve the pain and muscle tightness without the use of medications. Massage gave me the skills and knowledge to make a difference in his life as well as others.
I have over 10 years experience, 6 working with athletes; professionals in the NFL and MLB, Olympians, highly competitive amateurs in Triathlons and marathons, and those who workout for their own health and fitness. I have had the privilege to work with an amazing group of world class physical therapists and conditioning coaches at Spooner Sports Institute, partnering with them in the treatment of their patients for injury recover, pain management, and post-surgical care. Furthermore, I have then worked with those same athletes not only in the off season as they rehabbed or conditioned, but during the season keeping them at peak performance. Thus, I understand the nuances and needs related to different times/cycles for athletes and non-athletes alike.
Most importantly, all this experience has led me to my goal, which is to help keep you moving, feeling, and performing at your best. Whether that is a short-term goal for injury or surgery recovery, or a long-term goal associated with sports performance or maintaining a healthy lifestyle. The skills and knowledge I have acquired through experience and continuing education have given me the tools necessary to address any issue that you may have. I take a full body approach to any issues you are dealing with to uncover any underlying issues that may be causing or contributing to your problem area.
Specialties:
Deep Tissue Massage
Sports Massage
Injury/Surgery Recovery
Cupping
Rock Tape Blades